A digital portfolio helps assess and manage a student's learning journey. Everything lives in one place, online, without clutter. Students can add work and use it as a space for personal reflection by writing annotations and using it as their own learning archive. It is a great way to take responsibility for their learning and keep an exemplar of their best work.
Teachers can use a digital portfolio in many different ways. Sports classes might want to attach videos to their portfolio. Geography classes can upload maps or create claymations of landform erosion in coastal areas. I've uploaded voice clips of my students reading that they recorded on iPods using the iTalk app in my primary classes. There are so many possibilities.
Everyone has access to a digital portfolio
A digital portfolio is a computer-based collection of student performance over time, making learning more accessible to parents, teachers, and students. 
I created a digital portfolio in a google drive file because:
Most students already use Google Slides

The Google Drive app is free

All changes in Google Slides are auto-saved

It makes it easy to see growth and development

There are no passwords to remember

Students can use any device to access the digital portfolio 

It's super easy to share my digital portfolio on Google Drive

Use Google Classroom to store the portfolio for easy access

Parents can view the portfolio anytime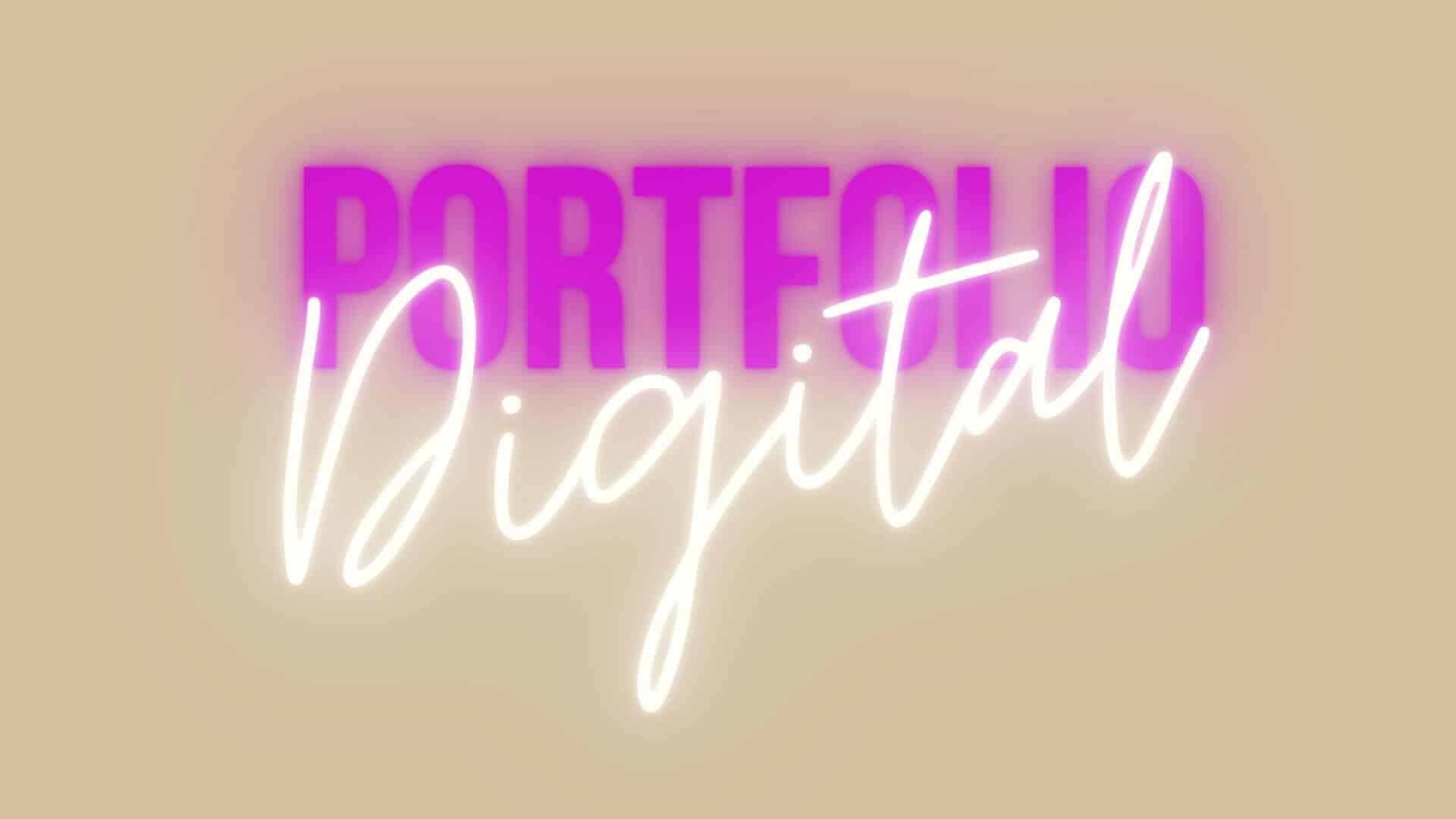 A digital portfolio follows a student k-12
No more headaches trying to create a portfolio for every student each year. Once a digital portfolio has been created for a child, it will follow them from K-12. It also means you can go back in time and see what a student was up to in previous years and how they have progressed.
 A digital portfolio gives teachers valuable data about student improvement and success in skill improvement. As each student reflects on their work, their annotations display how they are learning.
 Bring your classroom into the 21st century with this simple drag-and-drop interface that is great for any age. Jumpstart your creativity! Why not start by editing my digital portfolio today!
 Are you looking for ways to enhance your students' learning? Integrate digital tools and technologies to tap into their skill set and prepare them for a future role. Let them explore their creativity with this easy-to-use tool.
My digital portfolio provides a more organised way to showcase student work and even large 3D projects from start to finish, keeping it all in one place for easy future retrieval!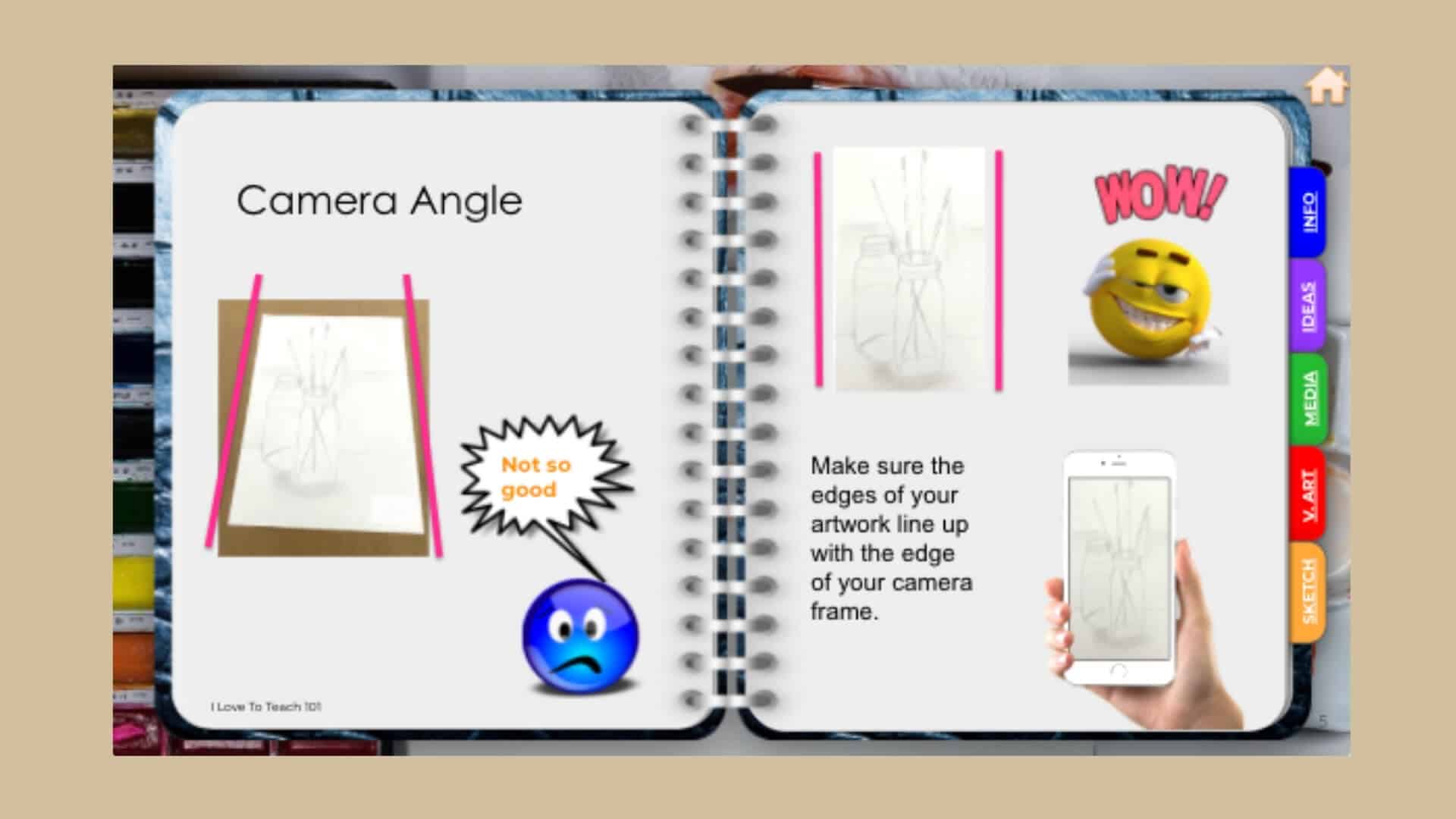 Why use a digital portfolio?
Learning to create a digital portfolio will be a skill for any future professional opportunities a student might have. Rather than submitting unorganised work and grades, students should learn to put in the effort to produce an aesthetically pleasing portfolio.
Students need to take ownership of the work they produce to improve their future endeavours and present high-quality work.
A digital portfolio works for both summative and formative assessments. Some teachers use it as a summative assessment tool where students present their best works at the end of the marking period or year.
Some teachers use it as a formative assessment tool whereby students document the entire process of every piece of work they create. I prefer the formative, so students learn to keep their own digital portfolios.
Either way, it is a tool that teachers can use to help assess student progress, monitor what students are learning, and identify areas for instruction.
Increase your teacher productivity
I no longer have to line up at the photocopier. Going digital increases productivity with less time spent on tasks like gluing assessments into workbooks. It also increases accessibility to ongoing work by parents, teachers and students.
Integration of technology into any classroom can be a daunting task for teachers. There is so much to consider. What type of technology should be used? How will it affect student learning? What are the benefits and drawbacks of using technology in the classroom?
 A digital portfolio is a great way for teachers to integrate technology into their lessons and allow students to track and demonstrate their growth.