Description
Keep organised with these 3 abstract-style Classroom Posters, designed using an ombre colour palette.
Classroom Birthdays
Classroom Culture
Classroom Encouragement
Each poster has 4 styles to choose from.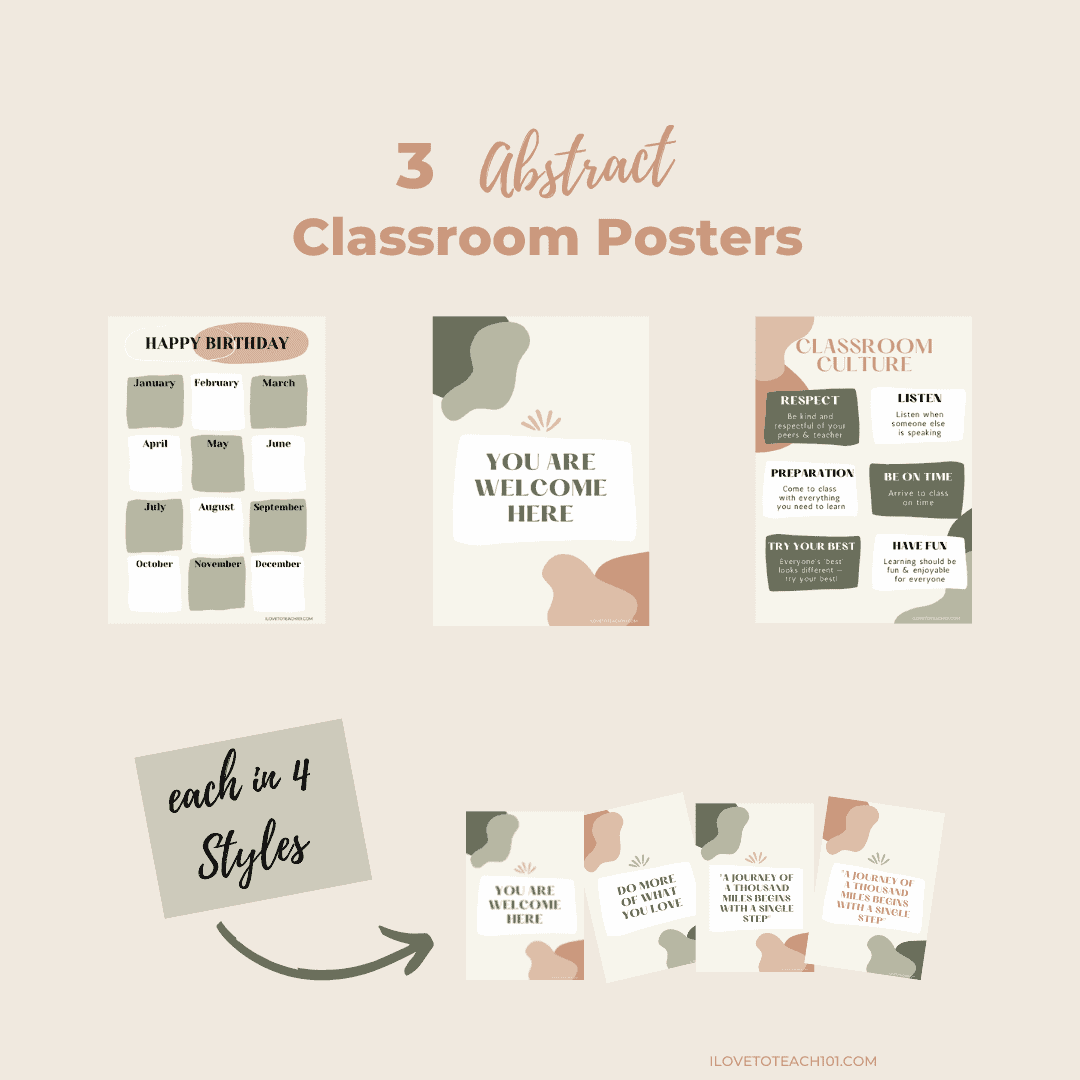 Please note, this is an online digital file that you can access immediately after purchase.
To access the files you will need a Google Drive account (this is freely available on the internet if you don't have one yet). Make sure you have a PDF Reader installed on your computer and that everything is up-to-date to avoid download issues.
Terms
Please note, this product is for personal classroom use by a single teacher.
If you would like a copy of this product for more than one teacher, please purchase additional copies.
You have permission to copy for SINGLE classroom use only. Electronic distribution is limited to SINGLE classroom use only. Do not post this product electronically in ANY form. Do not copy or sell any part of this product. To do so violates the Digital Millennium Copyright Act.